About Us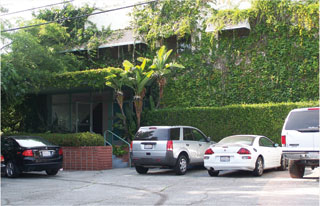 M-S Cash Drawer, headquartered in Pasadena, CA, is a leading manufacturer of cash drawers and distributor of point of sale, barcode, and mobility equipment. Founded in 1974, M-S Cash Drawer manufactures one of the most reputable brands of cash drawers in the market today and through our distribution operations carries a large inventory of point of sale and barcode equipment to handle your needs. M-S Cash Drawer distributes of premiere brands such as Star Micronics, Elo Touch Systems, Honeywell, Pioneer POS, SHARP, Bixolon, Avery Berkel, ProTech Systems, TSC, UnyTouch, ID Innovations, Ingenico, NCC, Cognitive, Smart Power Systems, Datalogic, ID Tech, CRS-USA, DT Research, EchoPOS, POS-X, Archelon Enclosures, Vault, Heckler Design, Touch Dynamic, CODE, and TabletKiosk.
Established in 1945, our manufacturing facility over the years has supplied cash drawers and POS equipment to manufacturers such as Panasonic, Sharp, Sanyo, ATT/NCR, Wincor Nixdorf, and IBM. Our cash drawers are used in McDonald's, Zales, Firestone Tires, Burger King and Pizza Hut, Hardee's, Publix, Burlington Coat Factory, Carl Karcher, and Jack-in-the-Box. M-S Cash Drawer manufactures the widest range of sizes and interfaces on the market. Our cash drawers are capable of interfacing to ECR's, receipt printers or directly to serial, parallel or USB ports on PC's or data terminals.
With over 200,000 square feet of manufacturing and distribution space worldwide, M-S Cash Drawer is committed to providing the channel with high quality products. M-S Cash Drawer is committed to offering value added services to resellers and software developers in North America including technical support, system integration, training and education, marketing and creative financing opportunities.
RSPA Vendor of Excellence Awards
RSPA RetailNOW 2019
Gold Vendor Award of Excellence

RSPA RetailNOW 2017
Silver Vendor Award of Excellence
M-S Cash Drawer has consistently proven itself for providing the best support, service, and products to its customers.